Description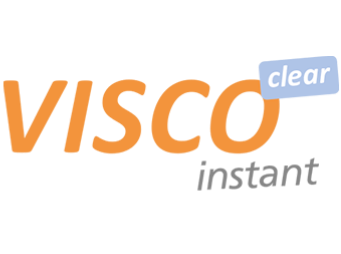 DESCRIPTION VISCO Instant Clear is an easy to use xanthan gum based instant food and drink thickener. It is for the dietary management of patients with swallowing difficulties and must be used under supervision. No impact on taste or colour and can be used either hot or cold.
– Precise thickening – thicken to exactly your requirements
– No post thickening – Once thickened the consistency Is maintained
– Dissolves & blends easily, no lumps
– Neutral taste, more palatable
– 100 % transparent – does not affect visual appearance of liquids
– Quick & Easy with dosing spoon
– Amylase resistant
– Suitable for vegetarian & vegan; gluten, lactose and allergen free
– Excellent cost in use (i.e. Mildly thick only 12.5p per 200ml serving)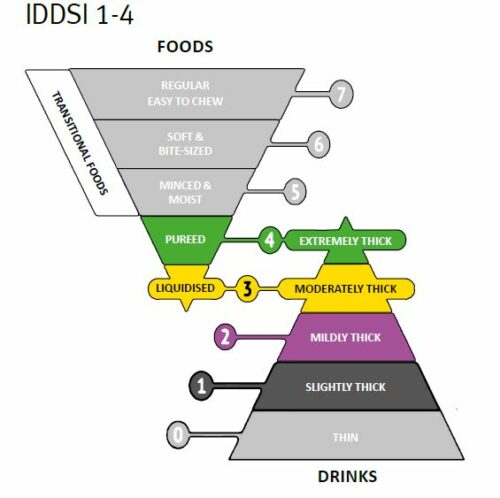 PACKING 240g Re-sealable tin with a 1.0g scoop.
INGREDIENTS Maltodextrin, Xanthan Gum, Erythritol
ALLERGEN Vegetarian, Vegan, Gluten Free, Lactose and Allergen free
RECOMMENDED DOSAGE It is the responsibility of the person administering VISCO Instant Clear to ensure the liquid or food is mixed to the appropriate consistency

Recommended dosage – 1 level scoop = 1.0g
MIXING INSTRUCTIONS
FOR THICKENING LIQUIDS: Use the dosage scoop included in the tin 1. For best results, add the powder to a clean, dry cup, glass, or beaker 2. Add the liquid to the powder 3. Start stirring immediately, until the powder is completely dissolved 4. Leave to stand for approximately 5 minutes before serving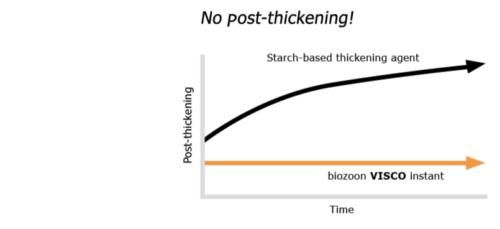 NUTRITION INFORMATION
Average nutritional information per 100g:
| | |
| --- | --- |
| Calorific value kJ / kcal | 1251kJ / 299kcal |
| Protein (g) | 1.2 |
| Carbohydrates (g) | 59.5 |
| of which sugar (g) | 4.2 |
| Fat (g) | 0.0 |
| of which saturated fatty acids (g) | 0.0 |
| Dietary fibre (g) | 28.0 |
| Salt (g) | 3.3 |